– Is there a cover charge or tickets sold for this Shining show at Trolltunga?
No, it's completely free! Isn't that awesome?
– What does the shuttle from Tyssohallen to the hiking starting point cost?
It costs 50 NOK, or 100 NOK if you ride from Odda
– Is there any info about the shuttle in regards to departure times etc?
Odda Taxi will be driving continuosly between Odda, Tyssohallen and Skjeggedal in the periods 08:00 – 12:00 and the period 16:00 – 21:00.
– How can audience travel from Flesland (Bergen Airport) to Tyssohallen? How long time does the travel take?
You'll need to travel from Bergen on Saturday, as the hike up to Trolltunga starts very early on Sunday. It takes about 3 hours from Bergen to Tyssohallen by car. You can also look for buses at www.skyss.no.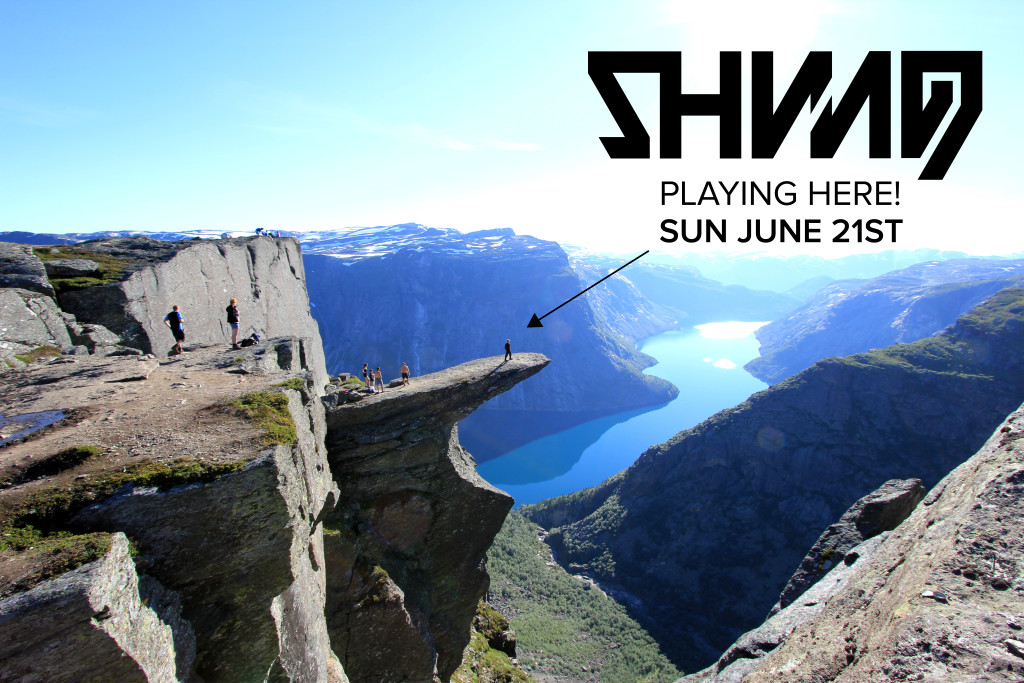 – Can you provide driving directions to Tyssohallen?
Follow RV 13 from Odda center towards Kinsarvik, and then to Tyssedal. Follow signs to Skjeggedal to the roundabout right by Tyssohallen.
– When will we be back down at Skjeggedal after the hiking tour and concert?
Return to Skjeggedal is scheduled between 19:00 and 21:00. After that the shuttle takes about ten minutes down to Tyssohallen.
– Do we need any special climbing gear like helmets and ropes?
No, that's not needed for this trip. We're taking the more comfortable walking/hiking route both up and down, so a pair of good hiking shoes and warm clothes fit for any weather would be totally fine!